Products
Sports Product Lines
Candid Color Systems® has everything you need to build and sustain your sports photography clientele, while offering standout products that will drive your sales even further.
1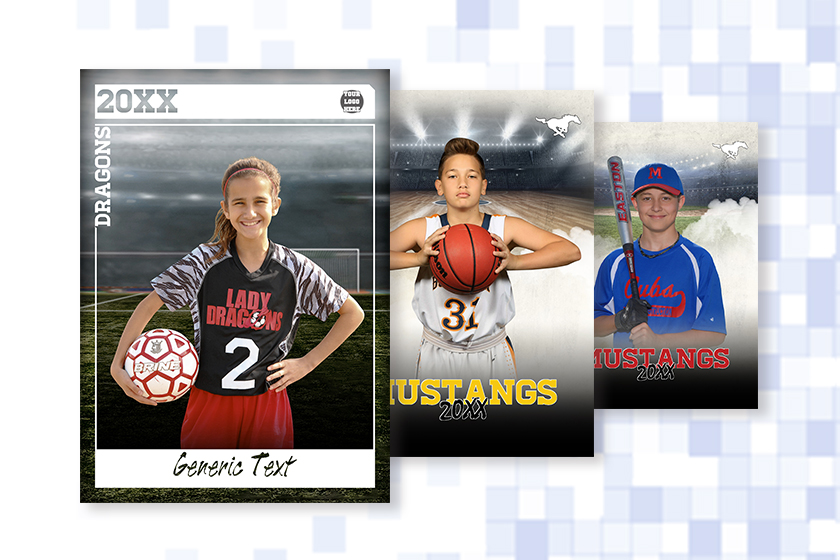 We hang our hat on being an innovative force in sports products.
No Photoshop files needed — our sports lines are integrated into our software. Candid Color Systems® sports products are grounded by our four Sports Collections: Premier Collection, Signature Collection, Modern Collection, and Classic Collection.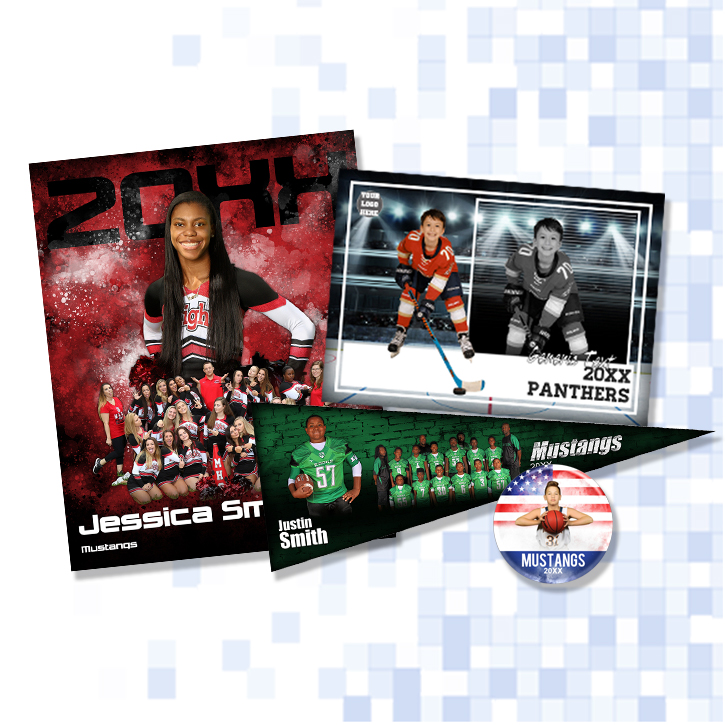 Premier Collection
Our NEWEST product designs in our Sports Market include dynamic artwork for 15 different products! These products are produced from an image that is cut out (masked) and placed into eye-catching designs to create pro-level pieces that parents & athletes cannot create at home. Photographers can use chroma key or we will do the cutout for you as orders are placed! Cutouts are even returned to your CORE account so additional custom products can be ordered! Premier designs can be customized with logos, text, year and colors.
How Premier products work Premier products require a "cutout" image, but chroma key is NOT required! There is also no need to order cutouts in advance. When a Premier product is ordered, our system will select the correct option. Photographers can:
use chroma key or TKO service or
one-time individual cutout fee $2.50**
one-time group/team cutout fee $5.00**
**Multiple products or orders using the same original image will NOT incur multiple cutout fees. Manual cutouts may extend service time by 1 day.
Signature Collection
Our Signature Collection can be described as more playful and less structured — from image placement, to how logos are presented; even the color offerings are unique from other collections.
Includes a Memory Mate with 10×30 Pano Action Team Image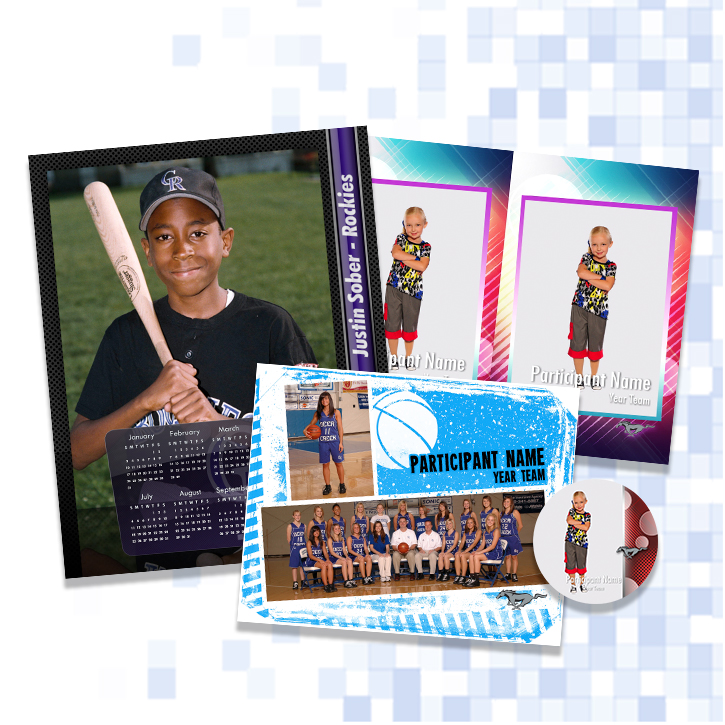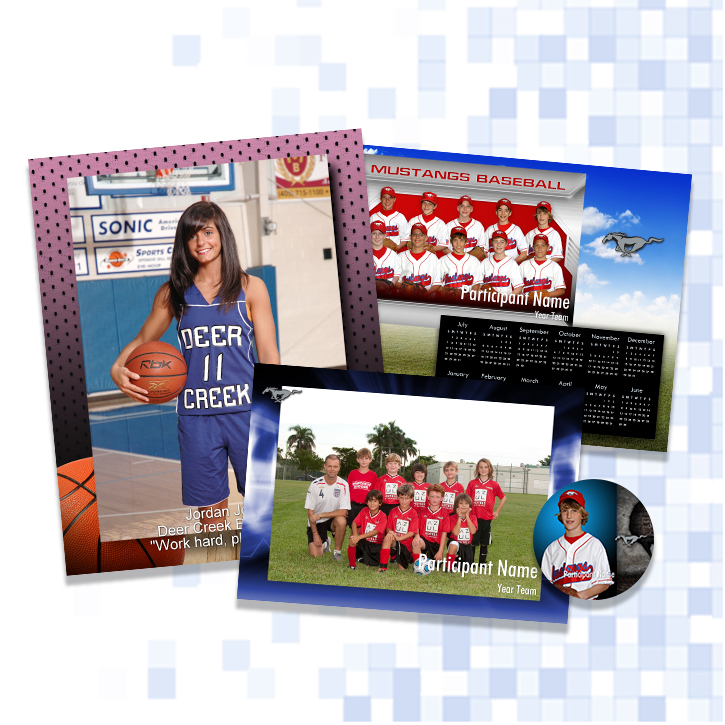 Modern Collection
This is our new standard for your sports product needs. The image placement, text placement and logo placement remain consistent across all products in this collection.
Products include:
Appreciation Print
Sports Button
Calendar
Keychains
Luggage Tag
Magazine Cover
Sports Magnet
Memory Mate
Memory Mate with 10×30 Team Image
Sculpture Magnet
Sports Borders
Super Ticket
Trader Card
Level Two Artwork™
Attitude Artwork
Virtual Group™
Classic Collection
The Classic Collection contains all of the familiar styles you have used in your offerings for years. They are time tested, and we see no reason in giving them up!
Products include:
Appreciation Print
Calendar
ID Tag
Keychain
Sports Magnet
Large Individual Memory Mate
Magazine Cover
Memory Mate
Photo Sculpture Magnet
Sports Photo Button
Super Ticket
Trader Card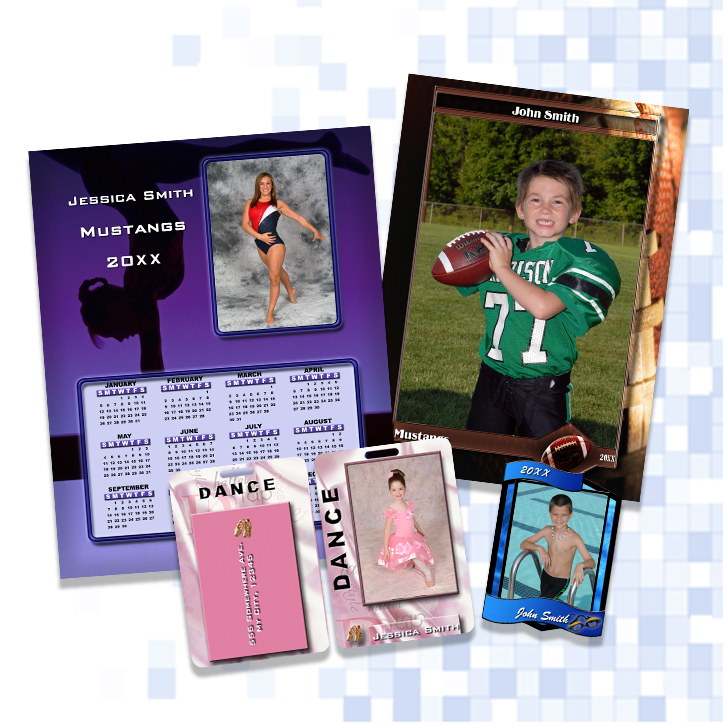 Open an account
Get started today!
Learn what Candid Color Systems® can do for your photography business
Open an Account