Software
Ecommerce
We provide our customers with powerful Ecommerce tools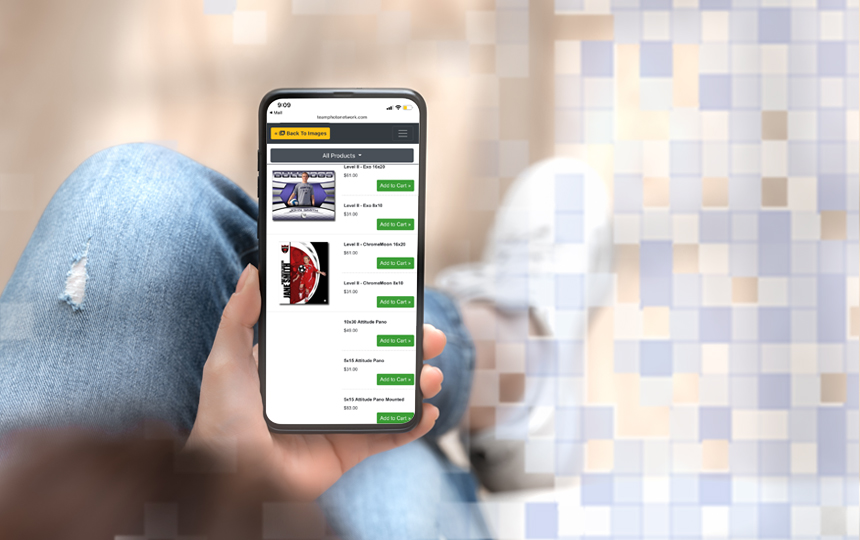 Powerful online tools with no upfront fees
Candid Color Systems® invests heavily in technology including a robust, mobile-optimized Ecommerce platform.
Our tools not-only help your business accept orders online, they help you Make More money and Work Less.
Here are a just a few of our Ecommerce features:
Mobile optimized websites
White-labeled or branded pages that match your current website
Branding "landing page" makes linking to your website easy
Integrated facial recognition makes finding images easy
Create personal, team, class and event galleries
Offer image galleries with or without event and personal password protection
Accept pre-orders, first orders, re-orders and onsite orders in one platform
Offer Mix & Match packages using multiple images
Sell more by offering product suggestions we call "upsells"
Create & accept gift certificates
Create one-time-use and multi-use coupon codes for savings
Allow consumers to customize images with text & graphics
Allow consumers to design-their-own packages using our Pick-A-Pack tool
Let consumers select their own chroma key (or TKO) backgrounds
Let consumers use our favorites feature to build multi-image products and order across jobs
We only charge an Ecommerce fee when an order is placed via our Ecommerce site by your customer. Ecommerce fees are calculated on the subtotal collected.
Pre-Orders – 4%
Onsite & Same day Sales – 2%
Other online sales start at 6%*
Ecommerce fees will change each year for your account on August 1st. They are based on the previous year's volume.
And we store your images for 15+ years!
*Fees range based on avg. storage used and account volume. Ask us how your file sizes impact the rate.
Our eCommerce, CORE Retail, is completely PCI compliant, accepts all major credit cards & PayPal, and works for international orders. We are also backed-up in the cloud and on land…in multiple states! Your work is safe! We do not charge Ecommerce or other fees for orders entered using CORE Office (from forms individually or via spreadsheet) by you. 3% payment processing fee additional for Ecommerce orders. All funds collected via eCommerce transactions are remitted back to the photographer, less lab expenses, weekly via ACH. Our ecommerce collects taxes** as elected by the photographer.
**Photographers/customers are responsible for remitting taxes to the appropriate local authorities.
open an account
Get started today!
Learn what Candid Color Systems® can do for your photography business
Open an Account