Solutions
Email & Text Marketing
Reach your customers on the platforms they use the most.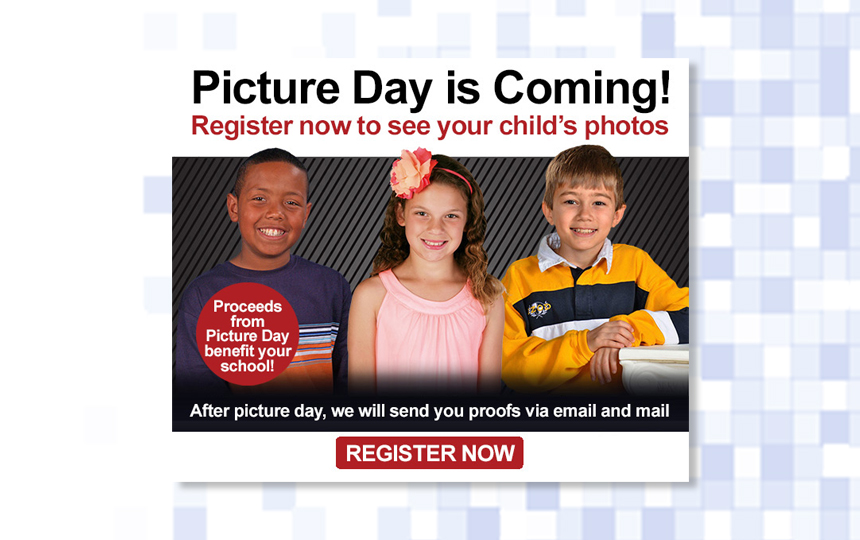 Emails and text messaging solutions are avenues of communications your customers expect.
These lines of communication are integrated into our software allowing for a cohesive marketing platform.
Notify customers of a specific event with upcoming Picture Day instructions, ordering instructions, and photo package opportunities.
Give your customers the chance to take advantage of sales, discounts and re-order images that they may have missed with our readymade emails that you can take as they are or customize with your messaging.
We supply the graphics and messaging, house your customer information and images, and you "hit" send.
Set it and forget it. Our email campaigns:
Follow industry protocol
Provide your customers with instant links to their images
Automatically send selected emails to your customers
Offer readymade email templates
Are FREE to use
Are turn-key
Are user friendly and ad-free
Use our text message marketing to:
Reach your customers immediately
Alert them that their images are ready to view online
Send reminders of upcoming deadlines
Additional charges do apply for sending text messages
General Email Information:
We are CAN-SPAM compliant
Offer readymade email templates
Used to target first-time orders and reorders
Link directly to a customer's personal gallery or to an entire event
Set an email to deploy on a specific date or offset days after an event
Triggered based on an event date, event deadline, special discounts, purchased history (buyers and non-buyers)
Email reporting so you can make informed decisions
Testimonial
Email Marketing Success
"We are beside ourselves how well received our first event went with the email campaign a few weeks ago. That event was our high school graduation ceremony we have shot for the past 10 years….we typically would make enough to cover our labor. I think we have made 10 times the norm already for that one event. We got to where we hated even shooting graduations…… now we want to shoot them all!"
Anonymous
|
Candid Customer
open an account
Get started today!
Learn what Candid Color Systems® can do for your photography business
Open an Account