Products
Greeting Cards
Perfect for any occasion, Candid Color Systems® greeting cards are available in a wide range of options, and remain one of our most versatile print products.
Alluring design work, superior materials, and an economical price point.
Greeting cards are great sellers ramping up to the holiday season and they make a fantastic re-marketing tool.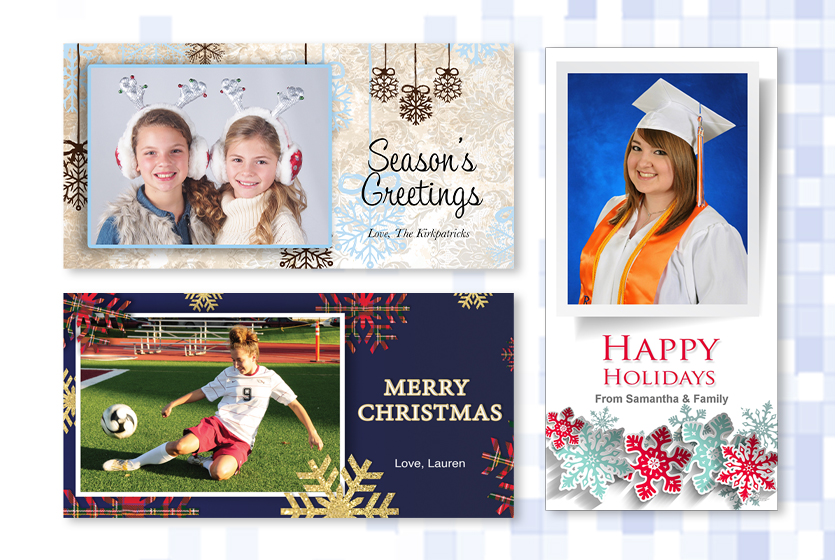 We have over 75 different styles of photographic greeting cards and premium press greeting cards. This also includes many designs for Senior and Graduation Announcements, and Thank You cards.
Candid Color Systems® offers retail customers an online option for building premium greeting cards:

Customers can customize their cards by selecting occasion, dragging and dropping images, selecting colors, paper types, and text

We also offer 4 different options for die-cuts on our premium cards
We allow photographers to use their own custom art to customize greeting cards which, is popular for seniors and graduations
Open an account
Get started today!
Learn what Candid Color Systems® can do for your photography business
Open an Account