Join Us
Education Events
Each year Candid Color Systems holds FREE regional meetings for current customers. The topics vary from year to year but these meetings heavily focus on new developments, software updates, and strategy implementation.
2023 Winter Meeting in Oklahoma City
This year's Winter Meeting Open House & Training will be held in Oklahoma City on January 10th & 11th. This event is open to all customers and prospective customers alike. The focus of the meeting will be on some of our most popular software and running successful programs in various volume photography markets.
Find out more information on this event on our registration page and make sure to complete the associated registration form on that page to join!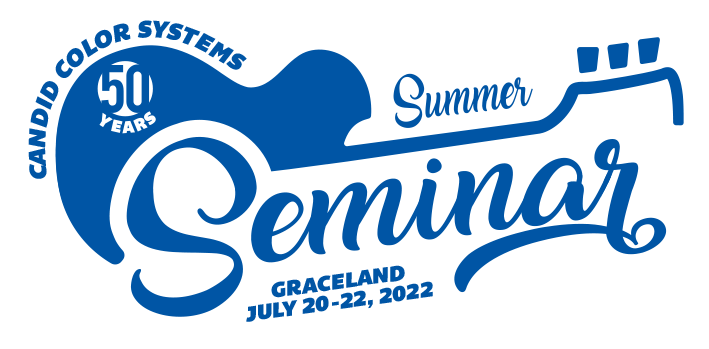 2022 Annual Summer Meetings
Thank you to everyone who was able to attend our Memphis Summer Seminar! We had great meetings, lots of networking and (maybe too much) fun! Plus, we celebrated our award winners and CCS' 50th anniversary! Over the coming days, we will send out updates and presentations. Thank you again to everyone who joined us!!!!!
open an account
Get started today!
Learn what Candid Color Systems® can do for your photography business
Open an Account