Digital Services
Attitude Groups & Panos
One of our most popular products since their inception, these 10×30 customizable prints have an endless number of design possibilities.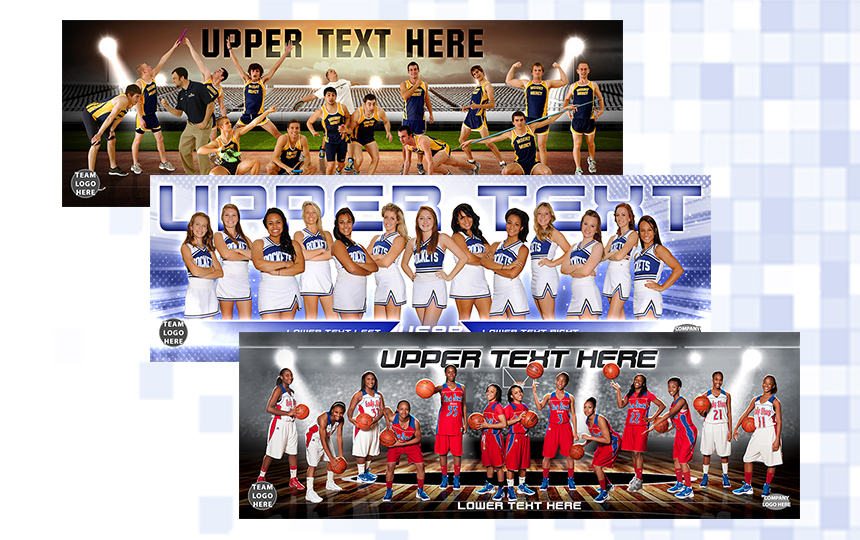 Attitudes are always an attractive product option for your clients
These prints are most popular in our sports markets, but can be utilized for other events such as weddings and portraits.
Attitude Panos offer a way to create perfect customized team and group prints without a green screen, giving you more options to help increase sales while providing highly-personalized and alluring products.
Green Screen is not required to create Attitude Panos — environment images can be used to create this product
Panos are sold in several different sizes and products. The ability to mix-match different background designs with floor designs and custom backgrounds can also be used.

Our artists post the artwork back into the photographers account for approval. From there, the photographer can order other products using the art or banners.

Turnaround times are up to 48 hours during peak season. Artwork fee includes cut outs.
Make it a banner!
Our 24×72″, 36×108″, and 48×144″ banners can use Attitude artwork – NO additional artwork fees required! Custom sizes also available.
open an account
Get started today!
Learn what Candid Color Systems® can do for your photography business
Open an Account